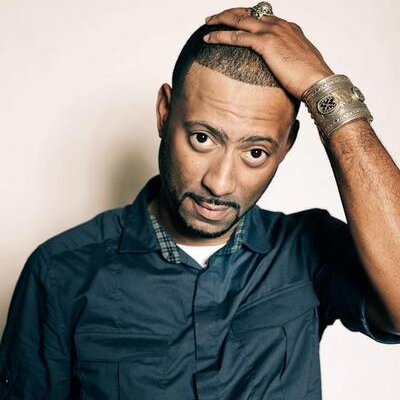 Madlib is one of the most acclaimed hip-hop producers of the past two decades (although often in an otherizing fashion that places him outside the rap mainstream). But little critical attention has been paid to the unique qualities of his instrumental recordings. The producer is unusual in that nearly every rap album he has worked on has been accompanied by an instrumental version. This continues even in modern times; most high-profile producers like Pete Rock and the RZA only had instrumental copies of their work made in the 90s, back when DJs still relied on "show vinyl." (Then there's the late J Dilla, whose extensive beat catalog is being excavated by his estate.)
As a result, the dream-like sounds Madlib creates often go unnoticed. In terms of reputation, he's known for pasting together detritus from a lifetime of crate digging into rough and dirty diamonds. But the instrumental editions of his rap work — like the Piñata project with Freddie Gibbs, and his Bad Neighbor collab with MED and Blu — don't have the same raw collagist energy as his Beat Konducta series. They have a warm, honeyed sound, emphasizing groove and rhythm with well-timed loops, while excising the random comedy skits and odd bits that mark the full vocal versions. Even the instrumental edition of Madvillain's Madvillainy — a key moment when Madlib evolved from the jazzy stylings of his early Quasimoto years to the dusty patchworks he has been known for since — has a steady, honeyed flow.
The February release of the instrumentals for Bandana, his 2019 album with Freddie Gibbs, exemplifies Madlib's knack for making sweet soul loops. Shorn of Gibbs' rhymes, the Donny Hathaway loop that comprises "Practice" lingers with melancholy grace. "Crime Pays," built from a jazz-fusion recording by Walt Barr, flutters about like a hummingbird. Even "Palmolive," formerly a high-powered cipher between Gibbs, Pusha T and Killer Mike, becomes an echoing looped aria by The Sylvers in those rappers' absence. It's a fascinating series of sketches from a producer who often hides his most intriguing work in plain sight.
Originally published on criticalminded.com.
Humthrush.com will always be free to read and enjoy. If you like my work, leave a tip at Ko-fi.com/humthrush.