This year's selections of notable hip-hop albums shouldn't be taken as authoritative. They're simply 50 albums that I enjoyed listening to on one level or another. There are quite a few albums I either didn't get to or didn't listen closely enough to form an opinion — apologies to Homeboy Sandman and Ghais Guevera. However, I managed to write about some of the titles during the year, and I've included excerpts from published reviews to make up for a lack of original comments.
Overall, the genre remains in an unsettled place. However, there was plenty of activity and slow, methodical change. A new form of old-head rap epitomized by Nas' King's Disease series largely focused on memories of the past and a sense of remove from the chaotic present. The biggest stars were mostly content to refine established personas instead of taking aesthetic risks. New trends bubbled to the fore like Jersey/Philly club. Underground rap albums by billy woods, Mavi, and others continued to earn ecstatic praise. But much like the indie/alternative scene of the late 90s and 00s, it's unclear how much lasting resonance their titles will have. Some critics tried to position Kendrick Lamar's Mr. Morale and the Big Steppers and Pusha T's It's Almost Dry as AOY candidates, even though the former pales in quality to Lamar's best work, while the latter is too pro forma — and undoubtedly tainted by its association with Kanye West.
West released an album, too. I didn't listen to it, but does it matter? Far too much energy was wasted discussing his foibles and possibly illegal business antics as well as the Tory Lanez shooting, and the fall of Young Thug's YSL empire. It often felt like the extracurricular activities rap artists engage in overshadowed the music itself. Maybe those are wise business decisions. After all, it seems like Cardi B makes more money being Cardi B than making music.
The sluggish development of rap in the 2020s has become an industry talking point, with some contrasting it unfavorably with the surging popularity of Spanish-language pop. Yet wondering about market share seems like a secondary concern to finding rap music that moves you, makes you think, and leads you to question held assumptions. This list is evidence that there's still plenty of that.
---
Notable Hip-Hop Albums of 2022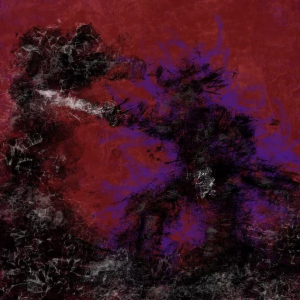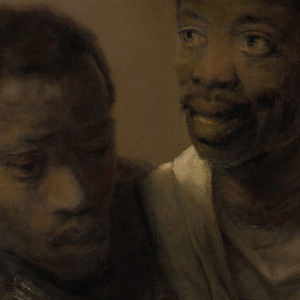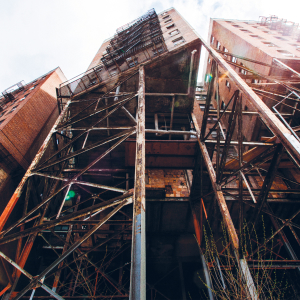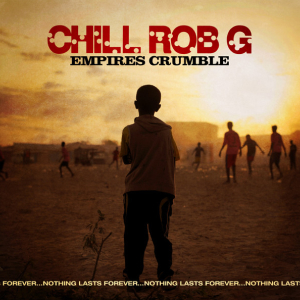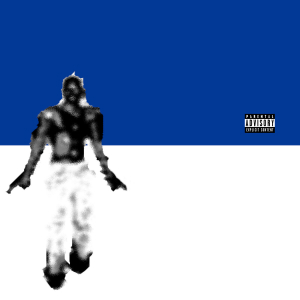 AKAI SOLO, Spirit Roaming: "His arguably most high-profile release to date finds him purposely adrift … navigating spiritual torment and what he terms 'character' building exercises."
billy woods, Aethiopes: "The Backwoodz Studios figurehead is often most incandescent as a blurry solitary figure stalking urban streets, chain-smoking blunts, and growling in a poetical frenzy."
billy woods & Messiah Musik, Church: "His latest album — a collaboration with producer Messiah Musik, it's his second of the year — finds him deepening his talent, shifting themes and perspectives from stanza to stanza."
Chill Rob G, Empires Crumble
Cities Aviv, Man with the Horn: "The Memphis rapper/producer crafts songs, sketches, and instrumentals with a brightly electronic palette and plenty of filters, and his lyrics veer between coherent life lessons and Lil B-like absurdism."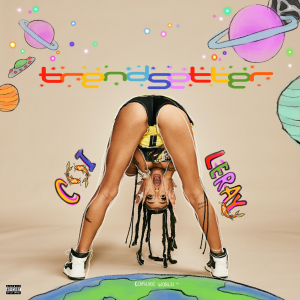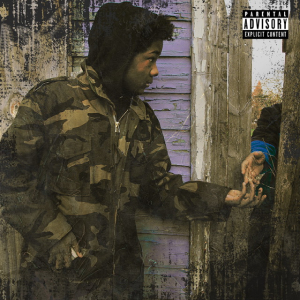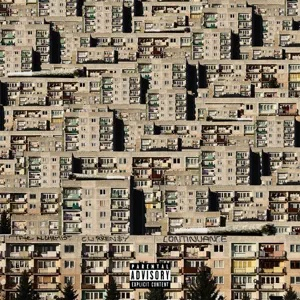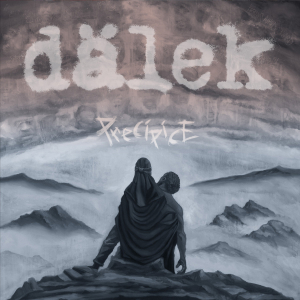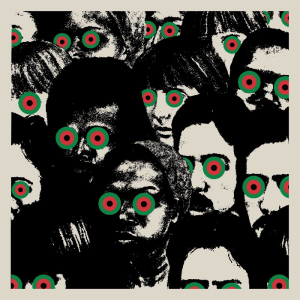 Coi Leray, Trendsetter: "Her career may seemingly blossom in the wake of Doja Cat's colorful IDGAF virality, but Leray's difference – and the attitude that animates this beguiling but overlong debut – is that she brings real anger and energy."
Conway the Machine, God Don't Make Mistakes
Curren$y & The Alchemist, Continuance: "The duo's music engages an audience in thrall to classicist tropes, from syllable-rich slanguage to sampled beats. … The effect is akin to smoking a blunt and happily dozing off to a Netflix movie."
Dälek, Precipice: "The group — as well as a handful of other acts like Moodie Black — occupies a small yet distinctive niche, and Precipice will undoubtedly speak loudest to converts."
Danger Mouse & Black Thought, Cheat Codes: "It's compelling enough, but one wonders where it's all going. Perhaps it's just the mere spectacle of Black Thought unbound by songwriting conventions."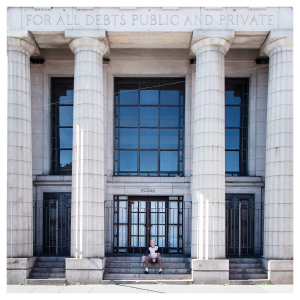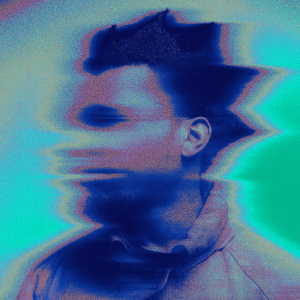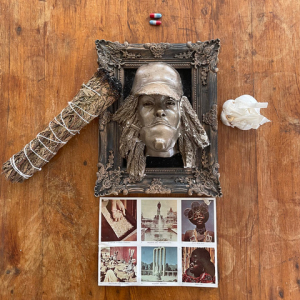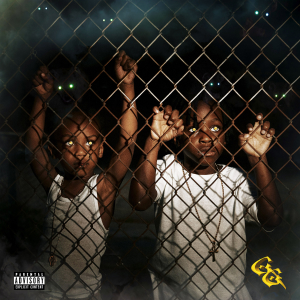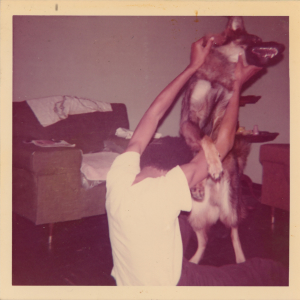 Defcee, For All Debts Public and Private
Denzel Curry, Melt My Eyez See Your Future
Earl Sweatshirt, SICK!: "The tone of SICK! feels contemplative, slowly unfurling with repeated listens even as Earl crams over 20 minutes of thoughts into the work, with no hooks to leaven the intensity."
Earthgang, Ghetto Gods: "Some of these songs hit hard with palpable emotion, and their impact deepens with each fresh listening."
ELUCID, I Told Bessie: "It's a powerful experience where he invites you into his brain and keeps you too disoriented to leave."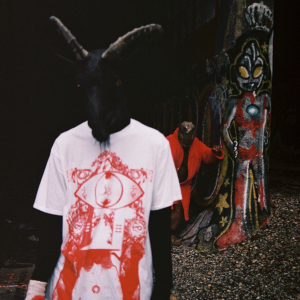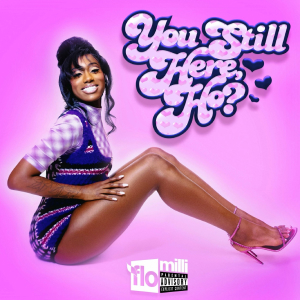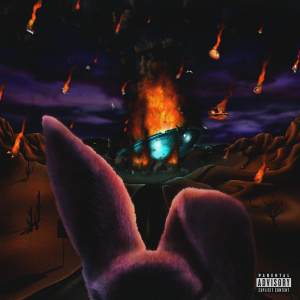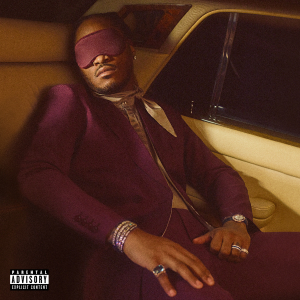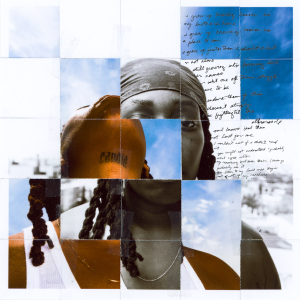 Fatboi Sharif & noface, Preaching in Havana: "The best thing about New Jersey rapper Fatboi Sharif is his voice: a deep baritone that he utilizes to messy and disorienting effect."
Flo Milli, You Still Here, Ho?: "She rips through every number with the same youthful abandon, praising her own sexual prowess, her penchant to take out clowns of any gender, and her ability to get the bag. It's the equivalent of a headbanger, and while one could argue her talent deserves a richer canvas, it satisfies all the same."
Freddie Gibbs, $oul $old $eparately: "Sometimes you spend so many years grinding towards the top that your persona is too firmly established once you get there, leaving less room for innovation. $oul $old $eparately is solid work made by an established character."
Future, I Never Liked You: "I Never Liked You is no DS2, but it has a compositional sweep often absent from his work."
Ivy Sole, Candid: "Ivy Sole is a talented songwriter who is careful to structure songs around clear hooks, and their stories of losing and yearning for love are engaging and even hopeful."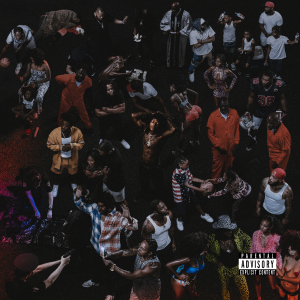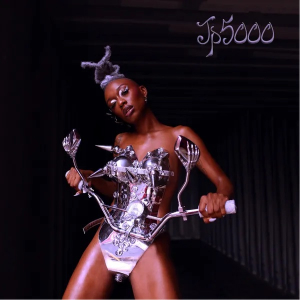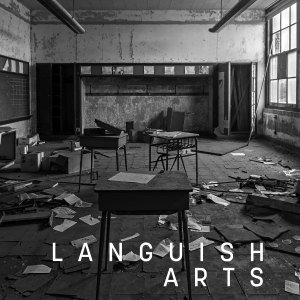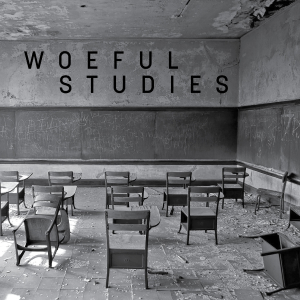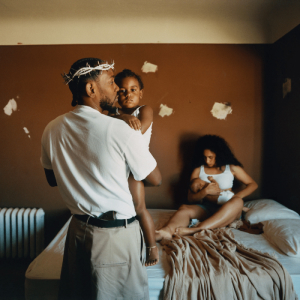 J.I.D., The Forever Story
Junglepussy, Jp5000: "She has a droll, seen-it-all cadence, as if she's deigning to address her audience. There are delightfully witty lines in abundance."
KA, Languish Arts
KA, Woeful Studies
Kendrick Lamar, Mr. Morale & The Big Steppers: "After several game-changing albums, Mr. Morale is Lamar's moment to explore a future filled with family, therapy, and a sense of himself."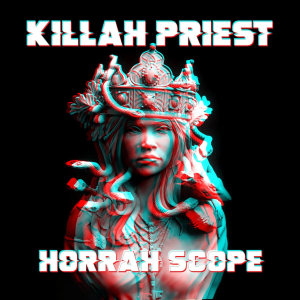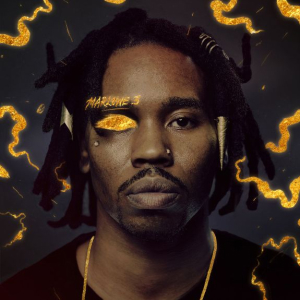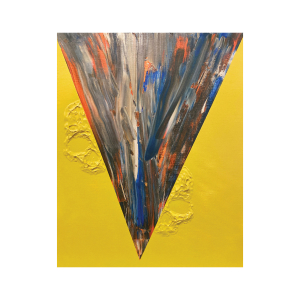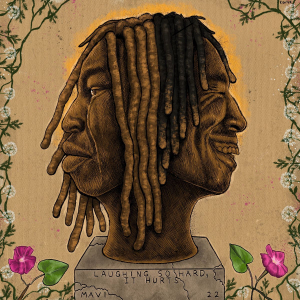 Killah Priest, Horrah Scope: "It's a deeply weird and appealing album — sometimes he raps on beat, sometimes he doesn't as he describes encounters with witches and demons from antiquity and vampires from the present day."
L'Orange & Solemn Brigham, Marlowe 3: "[L'Orange] has developed a style that's uniquely decorative, full of psych tones and kooky samples, without losing a sense of bass-y rhythm. Meanwhile, Solemn Brigham plays point guard on their Marlowe project, sprinkling the beats with allusions to his past street life and naked ambitions for his rap career."
Lupe Fiasco, Drill Music in Zion
Mavi, Laughing So Hard It Hurts: "He raps as if he's turning pages in a chapbook, but he sounds as if he's simply expunging ideas instead of drifting into solipsism."
Megan Thee Stallion, Traumazine: "It's the handful of moments when she pauses to consider her life, from mourning the death of her parents on 'Flip Flop' to admitting that she has 'Anxiety,' that make Traumazine more than just another hard-rapping showcase for Houston's finest."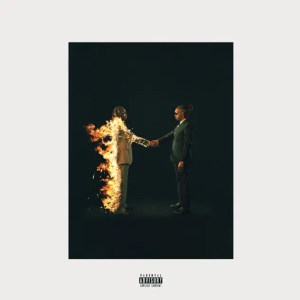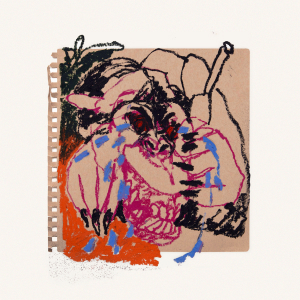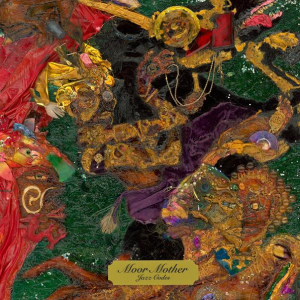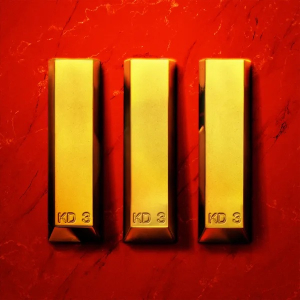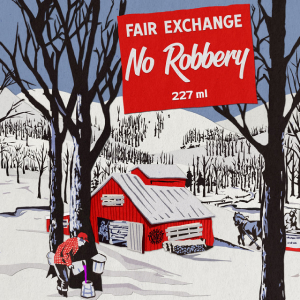 Metro Boomin, Heroes & Villains: "It's simply a DC Extended Universe-styled action spectacular full of mock-operatic pretensions, all the way down to a clip of Homelander's voice from Amazon TV series The Boys on 'Superhero (Heroes & Villains).'"
MIKE, Beware of the Monkey
Moor Mother, Jazz Codes
Nas, King's Disease III
Nicholas Craven & Boldy James, Fair Exchange No Robbery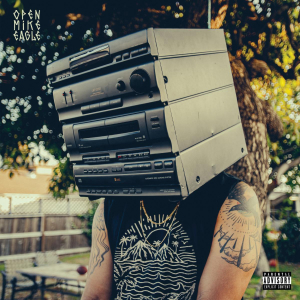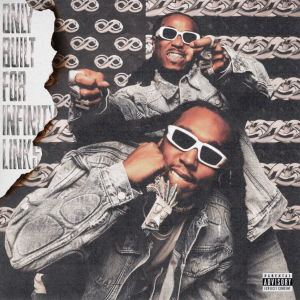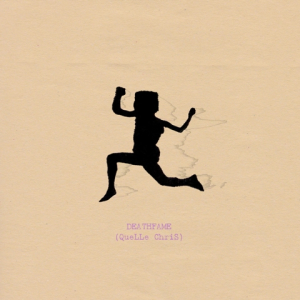 Open Mike Eagle, Component System with the Auto Reverse: "He spends a lot of time surveying his music career up to now, and mixes thoughts on his biography — 'Poor man's Three Stacks,' he says on 'I'll Fight You,' unfavorably comparing himself to OutKast's Andre 3000 — with bars that feel like declarative statements."
Pusha T, It's Almost Dry: "Pusha may be unable to consistently conjure the menacing intensity that enlivened his work with Clipse … but he remains an impressive writer."
Quavo & Takeoff, Only Built for Infinity Links: "It finds Quavo and Takeoff more than capable of conjuring the old Migos magic by themselves. It's a patchy collection that seems to go on a bit too long despite a 59-minute running time. Yet memorable moments abound."
Quelle Chris, Deathfame: "There's a streak of anger in his voice. He wants to be seen, and not only by the indie-rap kids who venerate his work, but also the mainstream jocks who ignore anyone who isn't cosigned by Drake and/or Kanye West, too."
R.A.P. Ferreira, 5 to the Eyes with Stars: "R.A.P. Ferreira is in a prickly mood … his lyrical aggression is thrilling here."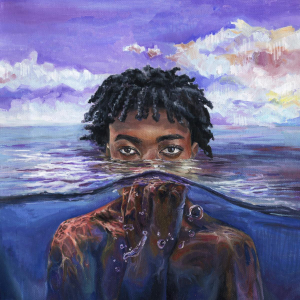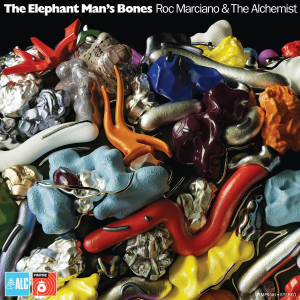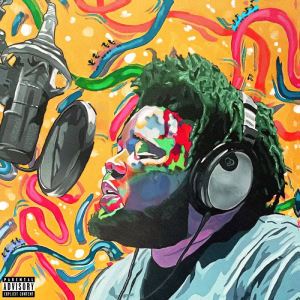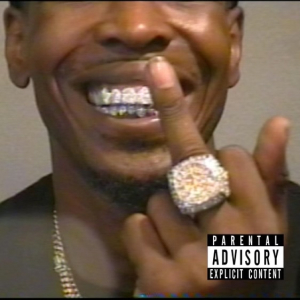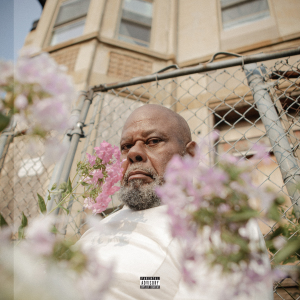 Redveil, learn 2 swim
Roc Marciano & The Alchemist, The Elephant Man's Bones
Rod Wave, Beautiful Mind: "Is this Southern artist who magnetizes with clear, emo-inflected melodies a true beacon of self-care, or just another man justifying his own pitiable sins? Whatever the answer, at least he's trying to be honest."
Rome Streetz, Kiss the Ring
Saba, Few Good Things: "The mood is soulful and vibe-y, but Saba has a strong, clear voice that gives this album propulsive life."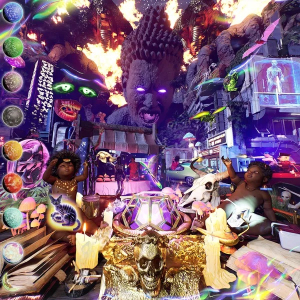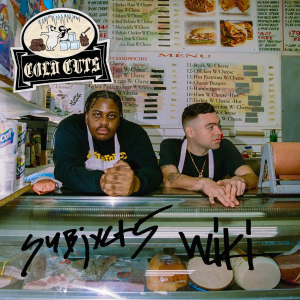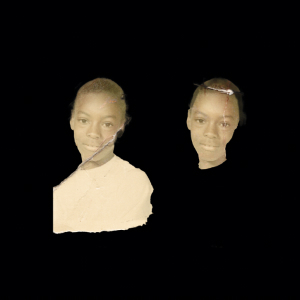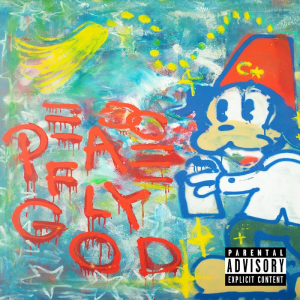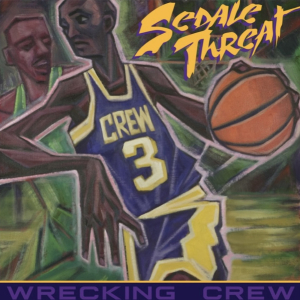 $ilkmoney, I Don't Give a Fuck About This Rap Shit, Imma Just Drop Until I Don't Feel Like It Anymore
Subjxct 5 & Wiki, Cold Cuts: "The album finds him contrarily stuffing Subjxct 5's juicily melodic edits with oodles of heavily accented meditations on city life."
Vince Staples, Ramona Park Broke My Heart
Westside Gunn, Peace "Fly" God: "One of the better releases from Westside Gunn's Griselda empire, Peace "Fly" God is a collaboration with two understudies, Stove God Cooks and Estee Nack."
Wrecking Crew, Sedale Threat: "The trio spin lyrical references to B-boy arcana like Wu-Tang Clan and Def Jux, journeyman basketball players like Steve Colter and John Paxson, and cult novelists like Chinua Achebe."
Humthrush.com will always be free to read and enjoy. If you like my work, leave a tip at Ko-fi.com/humthrush.