It was in December 1992 — the month that Dr. Dre debuted "Nuthin' But a G Thang" and The Chronic — when hip-hop in the 90s truly began.
Nearly three decades later, it's hard to overstate how the former N.W.A producer's single with Long Beach protégé Snoop Doggy Dogg transformed the genre. Almost immediately, nearly everything on the West Coast was judged against its blend of interpolated P-funk and gangbanger cues, and the accompanying video's wave of Crip blues. Artists who didn't or couldn't replicate its hardcore bromides were eventually sidelined as nerdy "alternatives" out of step with the new rap mainstream. Dre's sound swept America and then the world — and overshadowed West Coast funk peers like DJ Quik and Above the Law's Cold 187um — while East Coast artists perfecting a dusty vision of sampled loops and lyrical epiphany struggled for years to match its sales power.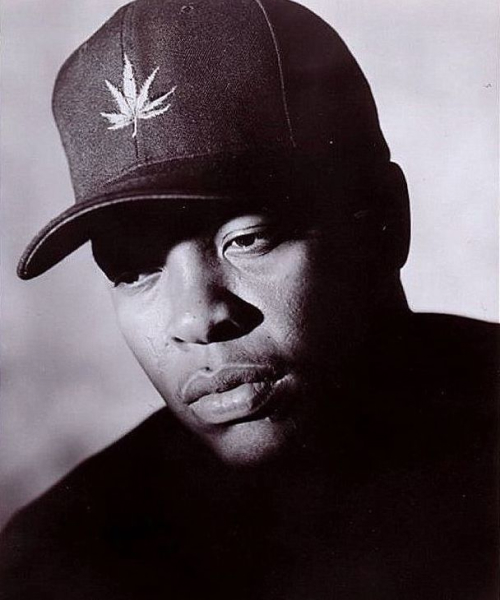 But while Tri-State area acts like Pete Rock & CL Smooth and Boogie Down Productions couldn't equal Dr. Dre's new Death Row empire on the charts, they still managed to craft a movement that has had surprising lasting power. Today, it's not hard to identify countless artists paying homage to what KRS-One called "boom bap," whether it's veteran producers like The Alchemist or young adherents like Navy Blue.
The year 1992 may be remembered now for Pete Rock's jeep beats and Dr. Dre's G-funk. But it was also a presidential election year where rappers were targeted by opportunistic politicians. Vice-President Dan Quayle criticized 2Pac for his lyrical attacks against law enforcement on 2Pacalypse Now. Democratic Party presidential candidate Bill Clinton rebuked Sistah Souljah for her satirical comments about shooting white people in response to the racism Black folks experience in daily life. Most significantly, law enforcement groups and Republican officials waged a public pressure campaign against Ice-T's record label Warner Bros. and his metal group Body Count's "Cop Killer," a memorable cut from their self-titled debut. The controversy dominated the news for months and eventually led Ice-T to leave Warner Bros. Although he evolved into a multimedia star — a family-friendly icon in TV commercials and police procedurals — he never recovered his pole position as one of the biggest rappers in hip-hop.
Ice-T wasn't the only artist immolated by the year's tumult. Tensions between Erick Sermon and Parrish Smith not only culminated in EPMD's breakup, but also led to the dissolution of Hit Squad. With rising stars like Redman, Das EFX, and K-Solo, it may have been the one East Coast crew with potential to achieve Death Row-like multi-platinum success. A financial dispute prompted Large Professor to leave Main Source just as the trio glimpsed crossover fame with "Fakin' the Funk's" inclusion on the White Men Can't Jump soundtrack. Eric B. & Rakim and N.W.A split up. Paris' broadside against President George H.W. Bush, "Bush Killa," led to him being dropped by Tommy Boy Records. Mac Dre was falsely charged and convicted on conspiracy to commit robbery, resulting in a five-year sentence. He didn't recapture career momentum until the end of the decade and near the end of his life. Even MC Hammer found his reputation waning, thanks to blandly corny hits like "The Addams Family" and Ice Cube indirectly labeling him a sellout on "True to the Game."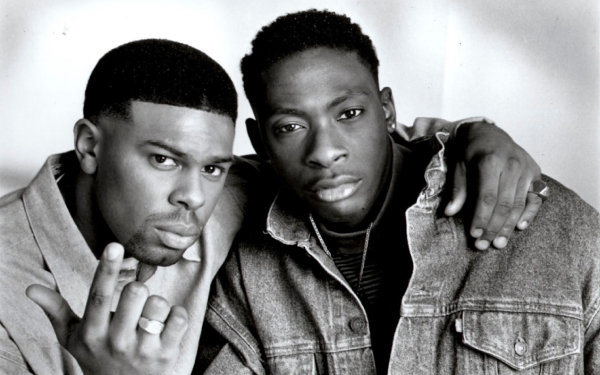 With so much anger in the nation, many critics and fans turned to Arrested Development. The Atlanta group typified a moment when the word "conscious" began to gain acceptance as a differentiator from hardcore "gangstas" like Dr. Dre as well as newly minted "gat"-carrying acts like Brand Nubian and Black Moon. Arrested Development's major pop hits like "Tennessee" and "Mr. Wendal" burbled with spiritual testimonies, sung harmonies and Afrocentric awareness. By the end of the year, they were being directed by Spike Lee in the video for "Revolution." The group sold millions of records before finally generating a significant backlash from heads that found them preachy and overbearing. No wonder that groups like Gang Starr and A Tribe Called Quest chafed against the "jazz-rap" label. They didn't want to be marginalized, too.
Arrested Development proved a one-album wonder, but it's impossible to tell the story of 1992 without them. They epitomized how the liberal mainstream struggled to process what was happening in hip-hop culture. How do you reconcile the jeep-funk delight that is Brand Nubian's "Punks Jump Up to Get Beat Down" with its noxious gay-bashing message? Should Dr. Dre be allowed to get away with bragging about smacking women on "Nuthin' but a 'G' Thang"? What about Cypress Hill using the N-word on "Hand on the Pump"? Arrested Development's wholesomeness provided fleeting respite from the yin-and-yang tensions fueling hip-hop culture, and the violent shifts that would haunt much of the decade.
But there was plenty of uncomplicated joy, too. Who couldn't delight in the fast-rap optimism of the UMC's "One to Grow On," or happily shake their ass to Sir Mix-A-Lot's "Baby Got Back?" The year brought a wealth of newcomers who would help define the 90s like Common, the Notorious B.I.G., UGK, O.C., Digable Planets, DMX, 8Ball & MJG, Wu-Tang Clan, and the Pharcyde. 12-inch singles came packed with remixes that were often superior to the original album version — just check Pete Rock's impressive version of K-Solo's "Letterman" for proof. It was a cornucopia of thrills that marked the beginning of the second half of what's now known as the "golden era," when the genre's greatest peaks and tragedies were just beyond the horizon.
---
The 100 Best Rap Singles of 1992
The Almighty RSO – One in the Chamba (Tommy Boy)
Apache – Gangsta Bitch (Tommy Boy)
Arrested Development – Tennessee (Chrysalis)
Arrested Development – People Everyday (Chrysalis)
Arrested Development – Mr. Wendal (Chrysalis)
Askari X – Ward of the State (Righteous Records)
Beastie Boys – So What 'Cha Want / The Skills to Pay the Bills / Groove Holmes (Live Vs the Biz) (Grand Royal / Capitol)
Black Moon – Who Got the Props / Fuck It Up (Nervous Records)
Body Count – There Goes the Neighborhood / Evil Dick (Rhyme Syndicate / Sire / Warner Bros.)
Boogie Down Productions – Duck Down (Jive)
Boogie Down Productions – 13 and Good (Jive)
Brand New Heavies – Bonafied Funk / Soul Flower (Delicious Vinyl)
Brand Nubian – Punks Jump Up to Get Beat Down (Remix) (Elektra)
Bushwick Bill – Ever So Clear (Rap-a-Lot Records)
Charizma — Jack the Mack (Harlock Records)
Chi-Ali – Age Ain't Nothin' but a # (Violator / Relativity)
Common Sense – Take It E-Z (Relativity)
Comptons Most Wanted – Hood Took Me Under (Remix) (Epic)
Cypress Hill – Hand on the Pump (Ruffhouse Records / Columbia)
Cypress Hill – Latin Lingo / Stoned Is the Way of the Walk (Reprise) (Ruffhouse Records / Columbia)
Da Lench Mob – Guerillas in the Mist (Street Knowledge / EastWest Records America)
Das EFX – They Want EFX (EastWest Records America)
Das EFX – Mic Checka (EastWest Records America)
Del the Funky Homosapien – Dr. Bombay / Eye Examination (Elektra)
Diamond & the Psychotic Neurotics – Best Kept Secret (PWL America / Mercury)
Digable Planets – Rebirth of Slick (Cool Like Dat) (Pendulum / Elektra)
The Disposable Heroes of HipHoprisy – Language of Violence (4th & B'way)
Divine Styler – Grey Matter (Giant)
D.J. Jimi – Where They At (Soulin' Records / Avenue Distribution)
DJ Quik – Jus Lyke Compton (Profile)
DMX – The Born Loser (Ruff Ryders Ent. Inc.)
Double XX Posse – Not Gonna Be Able to Do It (Big Beat)
Dr. Dre – Nuthin' but a "G" Thang (Death Row Records / Interscope Records / Priority Records)
Dr. Dre introducing Snoop Doggy Dogg – Deep Cover (Solar / Epic)
Duice – Dazzey Dūks (TMR Records)
EPMD – Crossover (Def Jam Recordings / Rush Associated Labels / Chaos Recordings)
EPMD – Head Banger (Def Jam Recordings / Rush Associated Labels / Chaos Recordings)
Eric B. & Rakim – Juice (Know the Ledge) (Sound Of Urban Listeners / MCA)
Eric B. & Rakim – Don't Sweat the Technique (MCA)
Eric B. & Rakim – Casualties of War (MCA)
Freestyle Fellowship – Bullies of the Block / Blood (4th & B'way)
Fu-Schnickens – La Schmoove (Jive)
The Future Sound – Lady/What's a Bro To Do? / Lady/What's a Bro To Do? (Clark's Ave Supermix) (EastWest Records America)
Gang Starr – Take It Personal/DWYCK (Chrysalis)
Gang Starr – Ex Girl to the Next Girl (Chrysalis)
Geto Boys – Damn It Feels Good to Be a Gangsta (Rap-a-Lot Records)
The Goats – Typical American (Ruffhouse Records / Columbia)
Grand Puba – 360º (What Goes Around) (Elektra)
Grand Puba featuring Mary J. Blige – Check It Out (Elektra)
Heavy D & the Boyz – Don't Curse/You Can't See What I Can See (Uptown Records / MCA Records)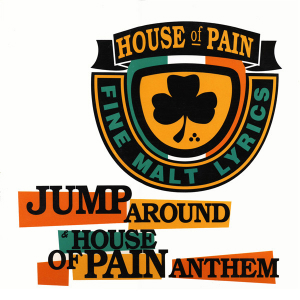 House of Pain – Jump Around (Tommy Boy)
Ice Cube – Wicked / U Ain't Gonna Take My Life (Priority Records / Lench Mob)
Ice Cube – True to the Game / Givin' Up the Nappy Dug Out (Priority Records)
K-Solo – I Can't Hold It Back (Atlantic)
K-Solo – Letterman (Pete Rock Remix) (Atlantic)
Keefy Keef – Cause I'm Keefy Keef (Great Music Vibrations)
King Tee featuring Tha Alkaholiks – Got It Bad Y'all (Capitol)
Kool G Rap & DJ Polo – Ill Street Blues (Illest Version) (Cold Chillin')
Kriss Kross – Jump (Ruffhouse Records / Columbia)
Kurious — Walk Like a Duck (Hoppoh Recordings / Columbia)
Lord Finesse — Party Over Here (Remix) / Yes You May (Funk Flow Mix) (Giant)
Luke — I Wanna Rock (Luke Records)
Mac Dre – Punk Police (Strictly Business Records)
Main Source – Fakin' the Funk (Remix) (Wild Pitch Records)
MC Serch – Here It Comes / Back to the Grill (Def Jam Recordings / Chaos Recordings)
Miles Davis – The Doo-Bop Song (Warner Bros. Records)
Mobb Deep – Peer Pressure / Flavor for the Non-Believes (4th & B'Way)
N2Deep – Back to the Hotel (Profile)
Nasty Nas – Half Time (Ruffhouse Records / Columbia)
Naughty By Nature – Uptown Anthem (Tommy Boy)
Nice & Smooth – Sometimes I Rhyme Slow (Rush Associated Labels / Columbia)
Onyx – Throw Ya Gunz (JMJ Records / Chaos / Rush Associated Labels / Columbia)
Paris – The Days of Old / Bush Killa (Hellraiser Mix) (Scarface Records)
Percee-P & Ekim – Now They Wanna See Me / Lung Collapsing Lyrics / Puttin' Heads to Bed (Big Beat)
Pete Rock & C.L. Smooth – They Reminisce Over You (T.R.O.Y.) (Elektra)
Pete Rock & C.L. Smooth – Straighten It Out (Untouchables / Elektra)
The Pharcyde – Ya Mama (Turnstyle / Delicious Vinyl)
Poison Clan – Shake What Ya Mama Gave Ya (Effect Records)
Positive K – I Got a Man (Creative Control Records / Island)
Public Enemy – Shut 'Em Down / Shut 'Em Down (Pete Rock Remix) / By the Time I Get to Arizona (Def Jam Recordings / Columbia)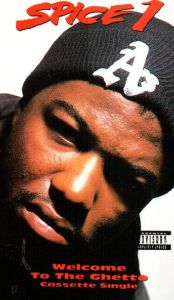 Rage Against the Machine – Killing in the Name (Epic Associated)
Redman – Blow Ya Mind (Rush Associated Labels / Chaos Recordings)
Scarface – Money and the Power (Rap-a-Lot Records / Priority)
2nd II None – If You Want It (Profile)
Showbiz & AG – Fat Pockets (Remix) (Payday / London Records)
Sir Mix-A-Lot – Baby Got Back (Rhyme Cartel Records / Def American)
Spice 1 – Welcome to the Ghetto (Triad Records / Jive)
Too Short – In the Trunk (Dangerous Music / Jive)
A Tribe Called Quest – Scenario / Scenario (Remix) (Jive)
A Tribe Called Quest – Hot Sex (Jive)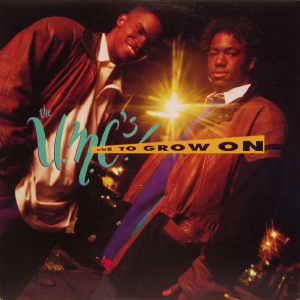 Two Kings in a Cipher – For the Brothers Who Ain't Here (Bahia Entertainment)
2-Pac – If My Homie Calls / Brenda's Got a Baby (Interscope Records / Atlantic)
U.G.K. – Something Good / Short Texas (Bigtyme Recordz)
Ultramagnetic MC's – Poppa Large (Mercury)
The U.M.C.'s – One to Grow On (Growin' Like Weeds) (Wild Pitch Records)
WC & the Maad Circle – Ain't a Damn Thing Changed (Priority Records)
Wreckx-N-Effect – Rump Shaker (MCA)
Wu-Tang Clan – Protect Ya Neck / After The Laughter Comes Tears (Wu-Tang Records)
Young Black Teenagers – Tap the Bottle (Sound Of Urban Listeners / MCA)
Zimbabwe Legit – Doin' Damage in My Native Language (Shadow's Legitimate Mix) (Hollywood Basic)
Mecca and the Soul Brother album photo by Mark Seliger.
Dr. Dre photo by Daniel Jordan.
Pete Rock & CL Smooth photo by Danny Clinch.
Vinyl images taken from Discogs.
Originally published on criticalminded.com. This post has been updated.
Humthrush.com will always be free to read and enjoy. If you like my work, leave a tip at Ko-fi.com/humthrush.