In his 1997 autobiography Fight the Power: Rap, Race, and Reality, Chuck D. remembers the summer of 1979, when he graduated from Roosevelt High School and prepared to attend Adelphi University. "Long Island was Hip-Hop crazy. Everybody was rhyming," he writes. "In October, I went to a party at Adelphi called the 'Thursday Night Throwdown.' Back then, people had what I call 'microphonitus,' which I define as an acute and intense desire to pick up the microphone anywhere and anytime. That particular night as the deejays played 'Ain't No Stopping Us Now,' and 'Love Is the Message,' I stood on line with about ten other guys to get on the mic."
Two observations stand out. The first is that by the summer of 1979, hip-hop had spread far beyond its Bronx origins. However, the pioneers of the form that zealously (and understandably) protect their legacy argue that what the mainstream heard was "disco," not the funky breakdowns at the center of Bronx B-boy culture.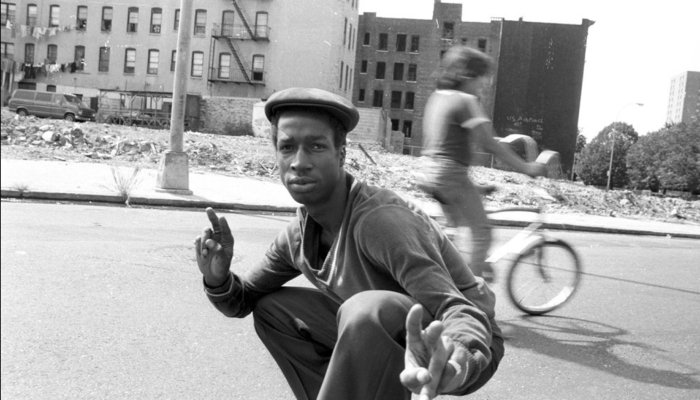 Questions of authenticity have roiled the story of hip-hop for decades. It inspired a multi-billion-dollar industry and millions of people around the globe, so debates around its development are fraught with historical and economic consequences. Those tensions often surface in interviews and books, whether it's DJ Hollywood asserting to Mark Skillz in 2014, "I'm the disco nigga that made all of you niggas in hip-hop do what this nigga in disco was doin'"; or DJ Charlie Chase claiming in Jonathan Abrams' 2022 book The Come Up that the Sugarhill Gang's "Rapper's Delight" "set [hip-hop] back a few years."
It's difficult to think of another record that carries a similar weight as "Rapper's Delight." Neither Bill Haley and his Comets' rock 'n' roll hit "Rock Around the Clock" nor Paul Whiteman and his Orchestra's jazz standard "Whispering," to name two similar moments when Black culture was sheared of important context and mainstreamed, are as central as "Rapper's Delight" remains in discussions about early hip-hop. Complicating matters is that both Wonder Mike and Master Gee were active New Jersey MCs; and that Big Bank Hank was also a participant in the Bronx scene, albeit as a hanger-on who tried to organize shows for Grandmaster Caz and Cold Crush Brothers, not a performer.
Still, as more details emerge about this period, it's clear that someone would have exploited breakbeat culture if Sugar Hill Records co-owner and producer Sylvia Robinson hadn't gotten to it. Billboard reporter Robert Ford Jr. wrote about the "b-beats" phenomenon in 1978, and "jive talking rappers" in the spring of 1979. The summer and fall of that year not only brought "Rapper's Delight," but also the Fatback Band's "King Tim III," named after their hypeman; and Marvin Gaye's "Ego Tripping Out." Gaye's single is rarely mentioned in a hip-hop context: he only raps the first verse, and his inspiration is the likes of Isaac Hayes and Frankie Crocker. It's unclear if the late singer knew about DJ Hollywood at the time, much less the Furious Five.
Without rehashing whether the interminably 15-minute-long "Rapper's Delight" is a good song or, as David Toop wrote in Rap Attack, "like listening to farming news or stock market reports," let's focus on its strengths. Part of its appeal is how it incorporates disco style and B-boy idioms. Robinson arranged an interpolation of Chic's "Good Times," which nearly prompted a lawsuit from Nile Rodgers and Bernard Edwards. The late Big Bank Hank has rightly been excoriated for nicking several lines from Caz's rhyme book. According to Caz in The Come Up, he also uses hooks and phrases from DJ Hollywood and Raheim. Ironically, this appropriation as well as Mike and Gee's seasoned performances and Hank's memorably raspy yet booming voice gave "Rapper's Delight" an authenticity that disco raps like Joe Bataan's "Rap-O Clap-O" lacked.
We'll never know if "Rapper's Delight" set the fledgling art form back several years. The kind of percussive R&B breakbeats that DJs favored had not only fallen out of commercial favor among mainstream Black audiences, but it would have also had to win over a white pop industry veering towards near-segregation at the dawn of the 80s. Then again, old-school mix sets uploaded to YouTube reveal that the likes of Grandmaster Flash and Afrika Bambaataa also played funky disco tracks. There's a bit of mythmaking among all sides here.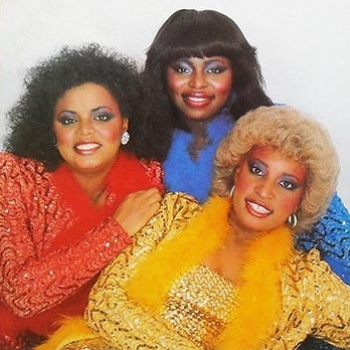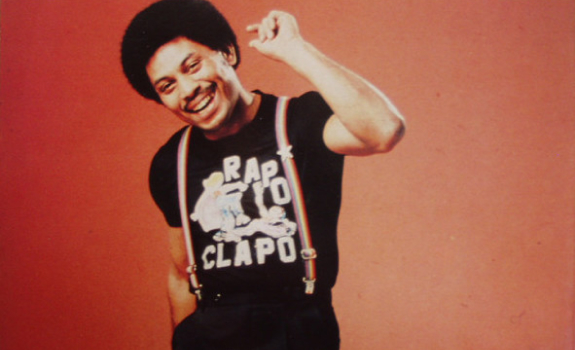 "Rapper's Delight" may be the main story of 1979, but it isn't the only one. As the 12-inch single climbed the charts, Ford joined forces with Queens promoter Russell Simmons' and Harlem rapper Kurtis Blow to write the holiday perennial "Christmas Rappin'" (also known as "Rappin' Blow"). With his ear to the street, record store entrepreneur Bobby Robinson wrangled as many acts into the studio as he could, including Grandmaster Flash & the Furious Five and the Funky Four + 1 More. "Rapper's Delight" inspired a few radio jocks to take a playful stab at the form, including the J-P-C Gang at WJPC in Chicago, which included Tom Joyner, and Howard "Casper" Tucker. After J-P-C released the parody track "Christmas Delight," Tucker put out his "Casper's Groovy Ghost Show" 12-inch early the following year.
The post-"Rapper's Delight" deluge not only drew in New York party veterans like Grandmaster Flash and Eddie Cheeba, but also the Sequence, a trio from Atlanta who parlayed a meeting with Sylvia Robinson into their own memorable hit, "Funk You Up." It's the first rap 12-inch centered on a chorus — "Rapper's Delight" arguably had none. Philadelphia teen Wendy "Lady B" Clark, inspired by the hip-hop scene she encountered during visits to Brooklyn, began rapping herself. She then released the first Philly rap single, "To the Beat Y'all."
Hip-hop in 1979, then, is not only about the first time the art form was packaged in a recording format and sold to the masses (as opposed to the unofficial cassette tapes documenting live performances that floated through New York City and beyond). It's also how a regional culture is irrevocably changed when it is introduced to and absorbed by the outside world. Folks have been looking for "real hip-hop" ever since.
The 20 Best Rap Singles of 1979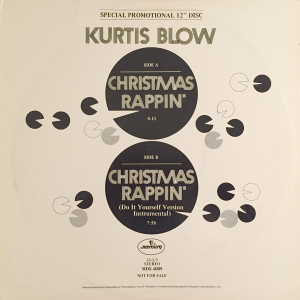 Eddie Cheba, "Lookin' Good (Shake Your Body)" (Treeline Records)
Fatback, "King Tim III (Personality Jock)" (Spring Records)
Funky Four Plus One More, "Rappin and Rocking the House" (Enjoy Records)
Grandmaster Flash and the Furious Five, "Superappin'" (Enjoy Records)
Jazzy 4MC's, "MC Rock" (Rainbow Records)
Joe Bataan, "Rap-O Clap-O" (Salsoul Records)
The J-P-C Gang, "Christmas Delight" (WJPC Soul of Chicago)
Kurtis Blow, "Christmas Rappin'" (Mercury)
"Lady B," "To the Beat Y'all" (TEC Records)
Lady D / M.C. Tee, "Lady D / Nu Sounds" (Reflection Records)
Marvin Gaye, "Ego Tripping Out" (Tamla)
P.J. LaBoy, "Baya Latinos" (Etcetera Records Inc.)
Paulett and Tanya Winley, "Rhymin' and Rappin'" (Paul Winley Records)
Ron Hunt / Ronnie G. & the S.M. Crew, "Spiderap / A Corona Jam" (Reflection Records)
The Sequence, "Funk You Up" (Sugarhill Records)
Solid C, Bobby D, Kool Drop, Wackie's Disco Rock Band, "Wack Rap" (Wackie's)
Spoonie Gee, "Spoonin Rap" (Sound of New York, USA)
Sugarhill Gang, "Rapper's Delight" (Sugar Hill Records)
Willie Wood & Willie Wood Crew, "Willie Rap" (Sound of New York, USA)
The Younger Generation, "We Rap More Mellow" (Brass Records)
Sugarhill Gang featured photo courtesy of Sugarhill Records Ltd.
Grandmaster Flash photo taken from Grandmaster Flash's Twitter account.
The Sequence photo by Tony Barboza.
Joe Bataan album art from unknown photographer.
Vinyl images taken from Discogs.
Humthrush.com will always be free to read and enjoy. If you like my work, leave a tip at Ko-fi.com/humthrush.